QOTD: What are your thoughts on V-Day? Is this a special time for everyone to tell their loved ones how much they care, or is Valentine's just another Hallmark holiday?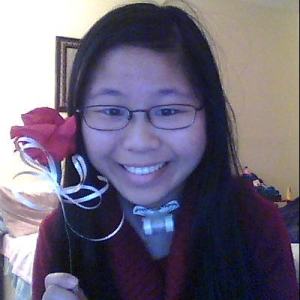 Happy Valentine's Day! <3 Bought myself a pretty paper rose :)
You can be sure that love was in the air today–all over campus. Students of all types of organizations were selling merchandise in the Pit: Purple-dyed carnations, candy, pink-and-red hearts, paper roses, chocolate-covered strawberries, the works. And it seemed as though there were more couples than usual holding hands and cuddling together. I even spotted one couple behind the dining hall, nuzzling against each other with their noses touching. I forgot to say "AWWW!" as I passed by. Oops…then again, they probably wouldn't have wanted me to interrupt.