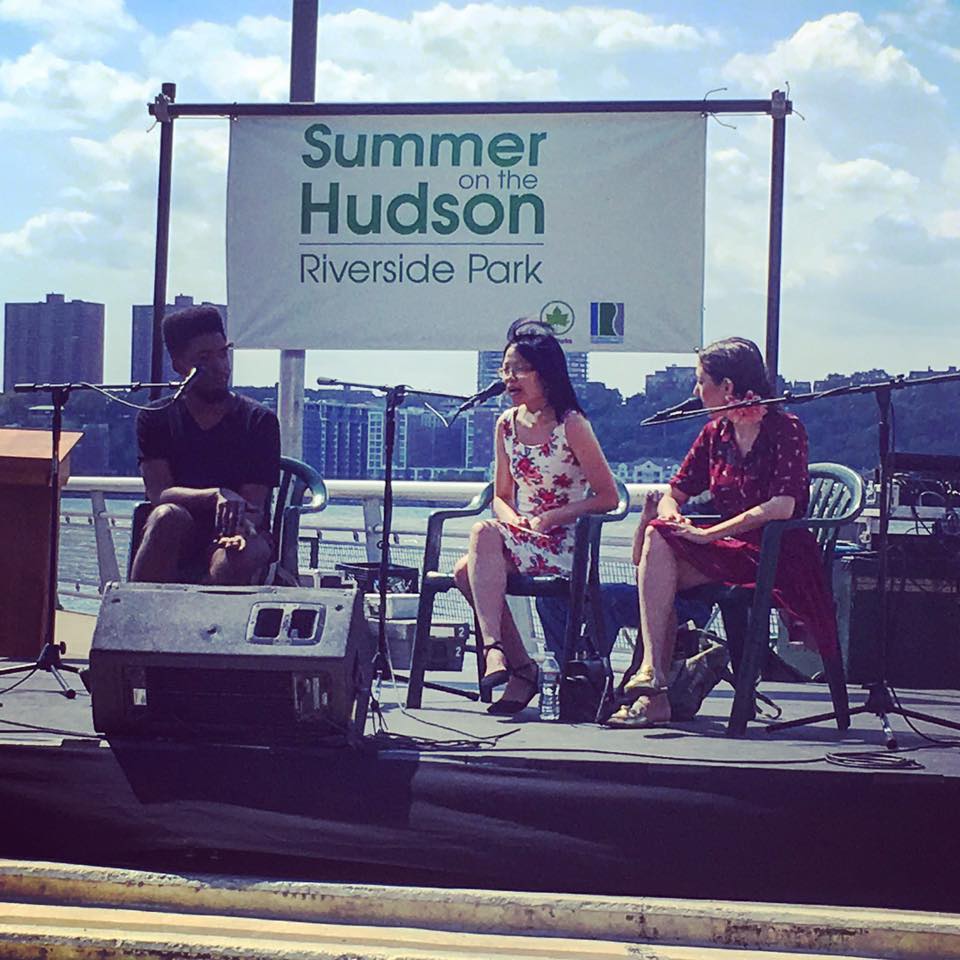 I travel around the world to give university lectures, host company workshops and speak on panels about disability representation in the media. As a dynamic,
engaging and thoughtful presenter, I bring a range of unique perspectives and
experiences as a disabled journalist at various events. I'm able to speak on the
following topics:
modern disability language and disability pride
disability, sex, relationships and body image
the intersection between race, disability and gender
disability representation in the media
working in digital media as a disabled woman of color
accessibility at events, public spaces, classrooms, etc.
I'm available for virtual or in-person bookings, both solo and in groups. Find below a snapshot of my previous speaking events. Contact me here.
Full Bio (85 words):
Wendy is a national reporter and global speaker on disability in the media based in New York City. Her work has been featured in The New York Times, Teen Vogue, HuffPost, Columbia Journalism Review, Bustle and many others. As a journalist, Wendy writes about a wide range of health and social issues within the disability community, including topics like family, education, relationships and policy. She holds a master's degree from Columbia Journalism School and a bachelor's degree from UNC-Chapel Hill's School of Media and Journalism.
2019:
Reporting on People With Disabilities Workshop, New York University in Abu Dhabi — March 2019
Disability Mentoring Day Panel, Verizon Media — May 2019
Disability Inclusion in Public Policy Panel, Digital Inclusion Conference by the NYC Mayor's Office of People With Disabilities — May 2019
"Disability Reporting Best Practices" Workshop, HuffPost — July 2019
"When We Walk" Documentary Screening Q&A Moderator, Asian American International Film Festival — August 2019
"Science, Not Stigma" Workshop by the National Institute of Allergy
and Infectious Diseases, ScienceWriters 2019 Conference in State College, PA — October 2019
Disability & Ableism Digital Panel, Lakeshore Foundation — October 2019
2018:
"Reporting on the Disability Beat," Panel, New England Newspaper & Press
Association Conference — February 2018
Digital Journalism & Disability Reporting Lectures for News Editing & Media Hub Classes, University of North Carolina at Chapel Hill — April 2018
"From Flashpoint to Fatigue: the Lifecycle of a Narrative" Panel Moderator,
AmpLit Fest — June 2018
"How To Kill It As A Freelancer" Panel, Her Conference — July 2018
Reporting Panel, Columbia Journalism School — October 2018
"Shifting the Disability Narrative" Lecture, Indiana University-Purdue University in Indianapolis, IN — October 2018
"Disability Narrative" Lecture, WEIRDD Poetry Series — November 2018
"Covering Marginalized Communities" Panel for the Women Action Media! (WAM!) Conference — December 2018
2017:
"Dating & Sex With A Disability" Episode, "I Want It That Way" Podcast by
Bustle — March 2017
"Literary Citizenship: The Writer's Identity" Panel, AmpLit Fest — June 2017
Reporting Panel, Columbia Journalism School — October 2017