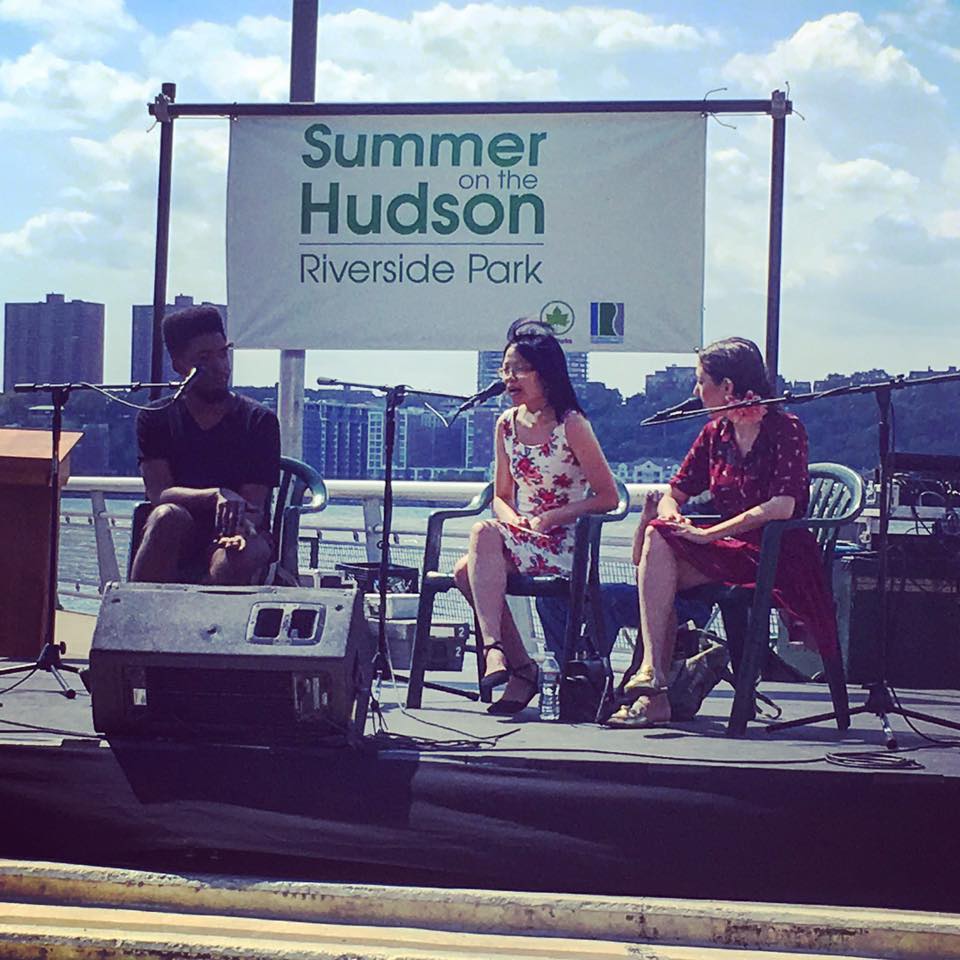 *UPDATE (08/22/2023): I am closed to speaking requests, interview requests and freelance work until 2024. Thank you for understanding!


I travel around the world to give university lectures, host company workshops and speak on panels about disability representation in the media. As a dynamic,
engaging and thoughtful presenter, I bring a range of unique perspectives and
experiences as a disabled journalist at various events. I'm able to speak on the
following topics:
modern disability language and disability pride
disability, relationships, and body image
the intersection between race, disability and gender
disability representation in the media
working in digital media as a disabled woman of color
I'm available for virtual or in-person bookings, both solo and in groups. Find below a snapshot of my previous speaking events. Book me for your next event here.
2023:
Disability Reporting Training, Insider.com — January 2023
Disability Reporting Workshops, The New York Times — February, March and July 2023
New York Times Panel for World Press Freedom Day, Academy for Young Writers — May 2023
Disabled Writers Meetup, National Novel Writing Month — July 2023
Moderator for Invisible Disabilities Panel, The New York Times — July 2023
2022:
Disability Reporting Workshops, The New York Times — January and October 2022
Freelancing 101 Workshop for New, Unemployed & Laid-Off Journalists, Independent Event — March 2022
Guest Speaker for Reporting Class, University of Wisconsin-Madison — May 2022
Disability & Accessibility Training, Wirecutter — June 2022
Disability Reporting Training Series (Three Workshops), Military Veterans in Journalism — July to August 2022
"Say What You Mean: Avoiding Disability Euphemisms In News Stories" Language Workshop, ACES: The Society for Editing Conference — September 2022
"Improving Your Election Coverage for People With Disabilities" Panel Moderator, National Press Club Journalism Institute — October 2022
"Brandy Schillace on 'Year of the Tiger' by Alice Wong" YouTube Show, Featured Guest, Peculiar Book Club YouTube Show — November 2022
Forbes 30 Under 30 Panel, Fordham University — November 2022
2021:
Speaker at the Jane Hoppen Writers Salon, Paragraph — January 2021
"Conversations with Wendy Lu," Emerson College — March 2021
Byte Size Learning on Disability Language & Inspiration Porn, Arts Access — April 2021
"Intersection Of Asian American & Disability Identities" Opening Plenary Speech, National Disability Rights Network Conference — May 2021
Disability in Journalism Panel, Summer Speaker Series, The Daily Princetonian at Princeton University — June 2021
Disability Reporting Panel, NPR — September 2021
"Disability & Journalism" Workshop for Tomodachi Story Jam, University of Massachusetts in Boston — August 2021
Disability Reporting Best Practices Training, HuffPost x Buzzfeed — October 2021
Guest Speaker for the Alliance of Journalists With Disabilities, Columbia Journalism School, November 2021
Covering Social Issues Lecture for the Opinion & Media Class, Humber College — December 2021

2020:
Guest Speaker on Union Bargaining for "Issues in Organizing" class, CUNY School of Labor and Urban Studies — June 2020
Olmstead Anniversary Inclusion Hour: "Our Stories for Freedom & Inclusive Community," The Kelsey — June 2020
"Crip Camp: A Disability Revolution" Panel Moderator, Film at Lincoln Center and Netflix — July 2020
"Covering the Disability Community" Panel, Asian American Journalists Association (AAJA) Festival — August 2020
"It's Personal: Covering Social Justice" Panel, HuffPost for Asian American Journalists Association (AAJA) Festival — August 2020
"Power of Journalism in Disability Justice Work," Color of DIS — August 2020
"Pitch Perfect: Everything to Know About Pitching Stories," Freelancing with Tim — September 2020
"Shifting the Disability Narrative" Speaker, NBC Universal — October 2020
"Run" Film Panel Moderator, Film at Lincoln Center — November 2020
Building Resilience In the Workplace, HuffPost — December 2020
Covering Social Issues Lecture for Opinion & Media Class,
Humber College — December 2020
Crafting Effective Opinions Lecture for Op-Ed Writing Class, Harvard Kennedy School — December 2020
2019:
Reporting on People With Disabilities Workshop, New York University in Abu Dhabi — March 2019
Disability Mentoring Day Panel, Verizon Media — May 2019
Disability Inclusion in Public Policy Panel, Digital Inclusion Conference by the NYC Mayor's Office of People With Disabilities — May 2019
"Disability Reporting Best Practices" Workshop, HuffPost — July 2019
"When We Walk" Documentary Screening Q&A Moderator, Asian American International Film Festival — August 2019
"Science, Not Stigma" Workshop by the National Institute of Allergy
and Infectious Diseases, ScienceWriters 2019 Conference in State College, PA — October 2019
Disability & Ableism Digital Panel, Lakeshore Foundation — October 2019
2018:
"Reporting on the Disability Beat," Panel, New England Newspaper & Press
Association Conference — February 2018
Digital Journalism & Disability Reporting Lectures for News Editing & Media Hub Classes, University of North Carolina at Chapel Hill — April 2018
"From Flashpoint to Fatigue: the Lifecycle of a Narrative" Panel Moderator,
AmpLit Fest — June 2018
"How To Kill It As A Freelancer" Panel, Her Conference — July 2018
Reporting Panel, Columbia Journalism School — October 2018
"Shifting the Disability Narrative" Lecture, Indiana University-Purdue University in Indianapolis, IN — October 2018
"Disability Narrative" Lecture, WEIRDD Poetry Series — November 2018
"Covering Marginalized Communities" Panel for the Women Action Media! (WAM!) Conference — December 2018
2017:
"Dating & Sex With A Disability" Episode, "I Want It That Way" Podcast by
Bustle — March 2017
"Literary Citizenship: The Writer's Identity" Panel, AmpLit Fest — June 2017
Reporting Panel, Columbia Journalism School — October 2017