QOTD: If you could donate one million dollars to any organization, which would you choose and why?
Happy Sunday, everyone! I apologize for my unexpected absence from the blogosphere. I've spent the last week and a half mostly bedridden due to a nasty virus I picked up over winter break. I have literally felt like a walking snot burger (so unattractive, I know). Good news is I'm back now and hope to catch up with blogging, schoolwork and writing! This is not a great start for my new years' resolutions, but better to start late than never, right?
So how are you doing with your new years' resolutions? Have you gotten into a regular daily routine of working out/gardening veggies/meditating/whatever-you-resolved-to-do, or are those goals already long-forgotten? (And if the latter is true, I don't blame you. I can't even remember my weekend homework assignments.)
Whether you're struggling to keep up with your resolution plans or have already worked them into circadian habits, check out my
Resolutions Guide
to make sure you're on the right track!
I spent winter break in Orlando, Florida. My family and I joked that we experienced a hot Christmas! The most amazing part of my winter break was getting to experience Harry Potter World for the first time. Enjoy! Check back soon for my New Years' Resolutions 2012.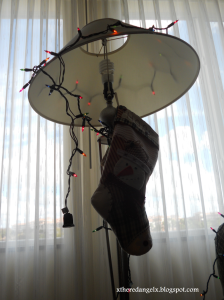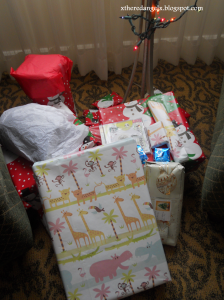 The truth is that you don't need any of the generic traditions like snow, presents or even Christmas trees to make Christmas unforgettable. It's the people you spend it with that make the holiday special.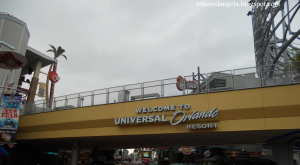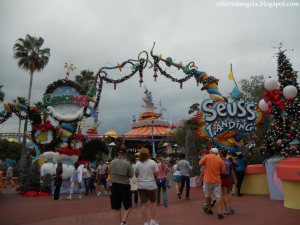 Fun Fact:
One of my most popular nicknames as a kid (and sometimes even now) was Wendy Lu-Who (like Cindy Lou-Who from Whosville in
The Grinch
).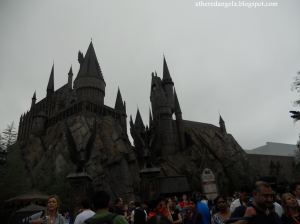 Hogwarts!!! I screamed. Loud. We went in and the features were phenomenal. Talking portraits, dragons and magic exist! I saw it all with my own eyes!
The entrance into Hogsmeade, people. I screamed even louder. It really was a mini town with shops (we ate dinner at The Three Broomsticks!) and were just like the ones from the books and movies!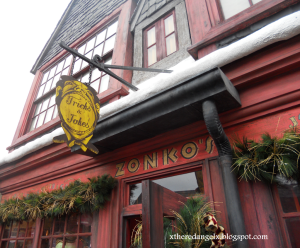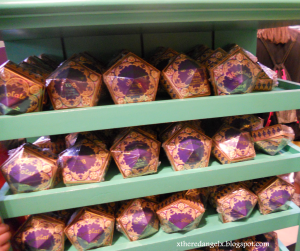 Could they…be? Yes! CHOCOLATE FROGS!!!!!!!!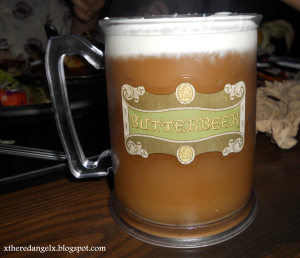 Butterbeer: one of the sweetest and most positively peculiar things I have ever tasted. Butterscotch and sugar cookies with a light, creamy froth on top. A real lip-smacker.
All photos were taken by me.