Question of the Day: What's your favorite thing to do during a cold, wintery day? Do you like to snuggle up by the fireplace reading your favorite book (a bit cliche, I know), or would you prefer hitting the slopes to go skiing or snowboarding?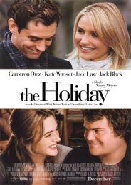 1) The Holiday (2006)–If you're a total sap-face for romantic comedies, I suggest you rent this movie. Four of Hollywood's most beloved actors and actresses come together to create the story of two women who exchange homes (across the seas, too!) for the Christmas holiday and unexpectedly find themselves falling in love. Special miracles seem to always happen around Christmas time, don't they?
Starring Jude Law, Cameron Diaz, Kate Winslet, and Jack Black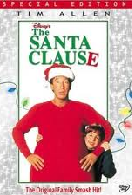 2) The Santa Clause (1994) — What would YOU do if one day you found yourself as Santa Clause? (Yes, THE Santa Clause…the one that has to drink all the milk and cookies and lay out the presents for the children and work with elves in the North Pole. That Santa Clause.) Well, come along for the [open sleigh] ride with Tim Allen when he wakes up one morning and realizes that he has become the new boss with the white beard and red suit.
Starring: Tim Allen, Judge Reinhold, Eric Lloyd, Wendy Crawson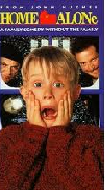 3) Home Alone (1990) — This movie has just the right amount of suspense, humor, and family fun. When eight-year-old Kevin McCallister finds himself completely home alone after his VERY, very big family forgets to pack him up as well for holiday vacation, he gets to do whatever he wants. Including playing some hilarious tricks on two burglars!
Starring Macaulay Culkin, Joe Pesci, Daniel Stern, Catherine O'Hara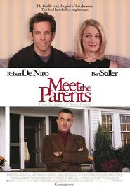 4) Meet the Parents (2000) — Robert de Niro is one of my FAVORITE actors and this is definitely one of his best movies! In this film, he plays an overprotective dad who uses his CIA tactics to test his daughter's boyfriend to see if he's good enough for her when they two come visit him and his family for the holidays. Sounds fun, eh?
Starring Robert de Niro, Ben Stiller, Teri Polo, and Blythe Danner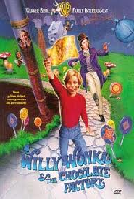 5) Willy Wonka & The Chocolate Factory (1971) — This is one of those movies that completely warms your heart and melts….like chocolate, of course! Everyone knows Willy Wonka: the chocolate genius who can make any sort of sweet he wishes and owns the biggest–and most secretive–Chocolate Factory in the world! Everyone is completely surprised when he allows five children and two family members, including the good-natured young Charlie and Grandpa Joe, each to come along a wild tour in his factory. If you've got a sweet tooth….you definitely want to join in on the tour! Starring: Gene Wilder, Jack Albertson, Peter Ostrum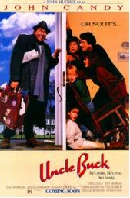 6) Uncle Buck (1989) — You gotta' love Uncle Buck. He's a family man, all right. Despite the fact that everything becomes a disaster once he arrives to take care of his brother's house and kids for a while, somehow everything comes through in the end and the holiday spirit is rekindled once again. Need another incentive? This was one of the few other movies that Macaulay Culkin starred in as a child besides the Home Alone series.
Starring: John Candy, Jean Louisa Kelly, Gaby Hoffmann, and Macaulay Culkin.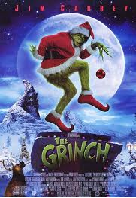 7) How the Grinch Stole Christmas (2000) — This movie is soooo entertaining! You wanna know why? Because Jim Carrey plays THE GRINCH. This is a really awesome remake of one of Dr. Seuss's most beloved and popular stories. Basically…well, The Grinch is trying to steal Christmas from Whosville. xD By the way, Cindy Lu Who is *adorable* in this movie. (Fun fact: Wendy Lu Who was my most popular nickname throughout my childhood; people still call me that today!)
Starring: Jim Carrey, Taylor Momsen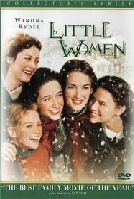 8) Little Women (1994) — I haven't watched this movie in a good while, but I HAVE watched it at least six times…..and it never gets old. :) This is a movie about family, about sisterhood and friendship, about love, about poverty and the hardships of war. It's just as good as the book, which was a childhood favorite of mine and remains on my top 10 recommendations list today.
Starring: Winona Ryder, Kirsten Dunst, Claire Danes, Christian Bale, Susan Sarandon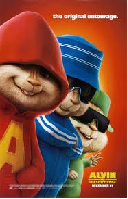 9) Alvin & the Chipmunks (2007) — If you've got little ones in the house, this is the perfect movie. They'll enjoy it, and you and any other grownup will too! Based on the old but much-loved cartoon, this movie is about three chipmunks who meet a songwriter; together, they make the perfect team and are on their way to success in a heartbeat!
Starring: Jason Lee, David Cross, Justin Long & Jesse McCartney & Matthew Gray Gubler (chipmunk voices)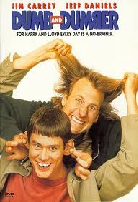 10) Dumb & Dumber (1994) — Yes, Jim Carrey is funny (and bizarre!) enough to make my list twice. Meet Harry and Lloyd…the two most idiotic roommates ever who decide to drive their ridiculous puppy van (watch it and you'll see what I mean) all the way to Aspen to return a briefcase full of cash to a beautiful woman named Mary Swanson. Your stomach will be so sore from laughing. Promise. 5/5 stars of stupidity…har har!
Starring: Jim Carrey, Jeff Daniels, Lauren Holly
~TRA