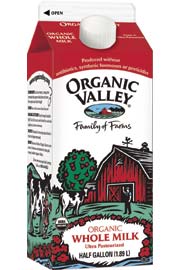 HOT CHOCOLATE!!!
My uncle and I discovered something absolutely AMAZING when you mixn'melt n u t e l l a together with a rich dose of m i l k:
The world's best Hot Chocolate!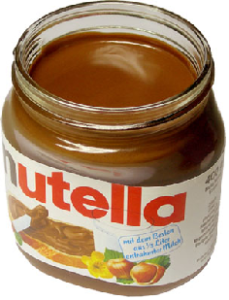 1) Heat milk in a saucepan.
2) Using a spoon, scoop a generous amount of Nutella and drop it in the saucepan.
3) Stir frequently until the Nutella melts completely.
4) It's magic!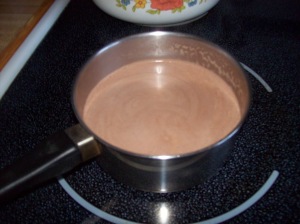 This is what it looks like when it's completely done.
My camera does not do this delicious stuff justice. -___- Sorry for the fuzziness!
Yes, I drink hot chocolate in a bowl. With a spoon.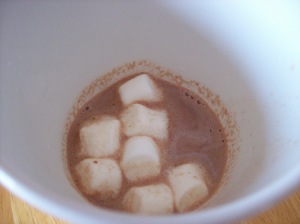 Marshmallows!!! 10x yummier and sweeter. You can also add your own spices, cinnamon, or anything else you desire. Experiment: try skim milk instead of whole milk to lighten the fat.
Try it yourself! It's the perfect wintry drink. Now THAT'S what I call hot cocoa.
~TRA
8 responses to "There's Nothing Better Than….."