Question of the Day: What song inspires you? Why? Is it the rhythm, the lyrics, or something else special about it?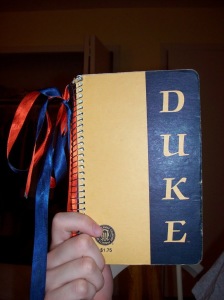 I'd like you to me Mr. Duke. He's a nice guy….been hanging out with me for a good while now. He lets me tell him anything I want. Very good secret keeper, I must say.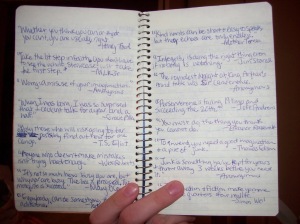 Mr. Duke is my Quotes Book. He's filled with a bunch of treasures and jewels in the form of words. Quotes, beliefs, inside jokes, famous sayings by famous people, song lyrics, Facebook statuses, you name it.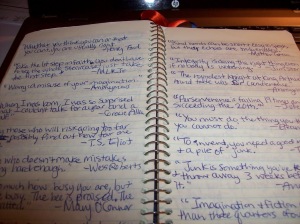 Whenever I'm lonely or just need a pick-me-up of inspiration, I turn to Mr. Duke. Because he's just that cool. :)
Today I'd like to share little tidbits of entertainment, inspiration, and insight that I've picked up over the past couple of years. I figured this was appropriate especially since 2010 is slowly saying farewell to us. It's nice going back and seeing what I've written and added to Mr. Duke. =)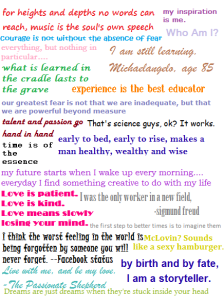 (drag the image to your URL bar to make it bigger)
I hope you enjoy and that you find something to laugh over, smile about, and ultimately think of throughout the day. :) Which line is your favorite?
~TRA
15 responses to "Reading Between the Lines"