Question of the Day:
If you could be any Magical Creature (ex: thestral, unicorn, Doxy, hippogriff, etc.), what would you want to be and why?
"They stuff people's heads down the toilet the first day at Stonewall. Want to come upstairs and practice?" –Dudley Dursley
"No thanks. The poor toilet's never had anything as horrible as your head down it — it might be sick." –Harry Potter, Book 1
3 Days Until Harry Potter #7 Part 1
Because I will be a hosting my Harry Potter contest tomorrow, I thought I'd make today's post rather "chill" and laid-back.
First, major news! The cast of Harry Potter got together in London last Thursday on November 11 for their premiere of Harry Potter and the Deathly Hallows: Part 1. They look absolutely stunning! Emma Watson's pixie 'do still shocks me…I don't think I can ever get over it after all those years of seeing her "bush" Hermione-Grangery mane. Ohh, without a doubt, our beloved HP characters are truly growing up…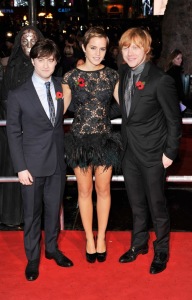 In addition, I don't know if some of you already know this or not, but Daniel Radcliffe's first post-Harry-Potter movie will be The Woman in Black, which is coming out (hopefully) in 2011. This film is apparently a ghost story, and Daniel stars as one of the main characters, a young lawyer named Arthur Kipps who encounters a woman in spirit form. Hmm, not exactly what I had imagined for Radcliffe, but this is definitely going to be interesting! Here's a sneak peek at what Daniel looks like in this upcoming film project…
Totally un-Harry-Potter-like, I know…
I have a confession. I like to bookmark pages…and half of my Bookmarks deal with Harry Potter, Hogwarts, and/or The Wizarding World. I'd like to share with
you all some of the goodies that I have come across in the past:
Last, but not least, Cheryl Clarke's Oh To Be a Muse blog is having a lovely holiday giveaway HERE. Two winners will be chosen by the deadline, which is December 7th. Hurry and enter today! You must be a follower to be eligible.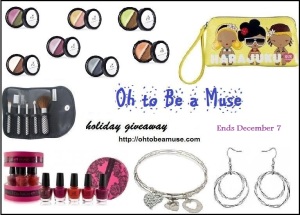 ~TRA
2 responses to "~*Potter Parade: Harry Potter News, Links + Extra Trinkets*~"