#DailyWings: "Only a generation of readers will spawn a generation of writers."
-Steven Spielberg
Back in November, I partook in the Writers of Color: Lit Mag Diversity Spotlight Contest hosted by Writer's Relief, one of my favorite online writing resources. I loved their message of promoting diversity in literature, particularly literary magazines that explore identity topics (e.g. race, gender, sexuality, class), the histories of specific regions, bilingualism and much more.
The rules of the contest were simple: You had to subscribe to two of the print literary journals on the Writers' Relief: Writers of Color Lit Mag Resource, sign up for the mailing list of two literary journals or donate two to of the online journals (or some combination of these choices). Like many giveaways, you could win additional points by spreading the word about the contest on social media.
I didn't really intend on winning. After all, the prize pack looked amazing and I figured tons of people would enter the contest. So you can imagine my surprise when, a few weeks later, Writer's Relief emailed me, saying I'd won! I received my package a couple days ago and I wanted to show you all what the prizes were – not to brag, but to share the different literary magazines out there that you may not already know about. And if you're still on the hunt for the perfect Christmas present, a literary magazine subscription would be the perfect holiday gift for a lit lover. Without further ado, here they are:

BLACKBERRY: A Magazine (Dec. 2013 issue) – devoted to sharing the literary voice of black women
AS/US (Issues 1 & 3) – features creative and scholarly work of emerging and established women writers (indigenous women and women of color)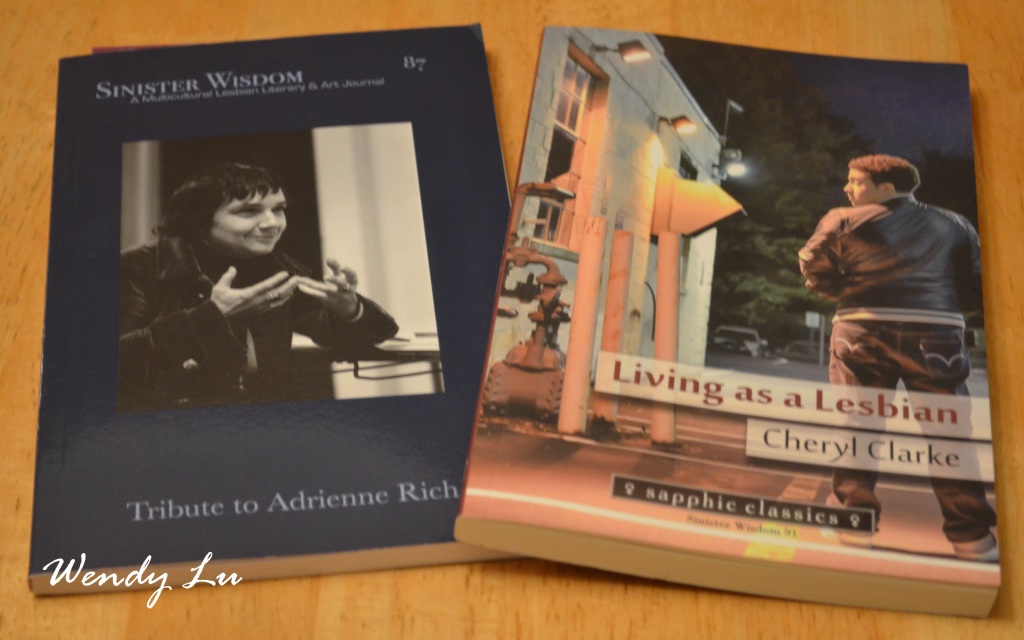 Sinister Wisdom: Tribute to Adrienne Rich – a multicultural lesbian literary and art journal
Living As a Lesbian by Cheryl Clarke (published by Sinister Wisdom Press)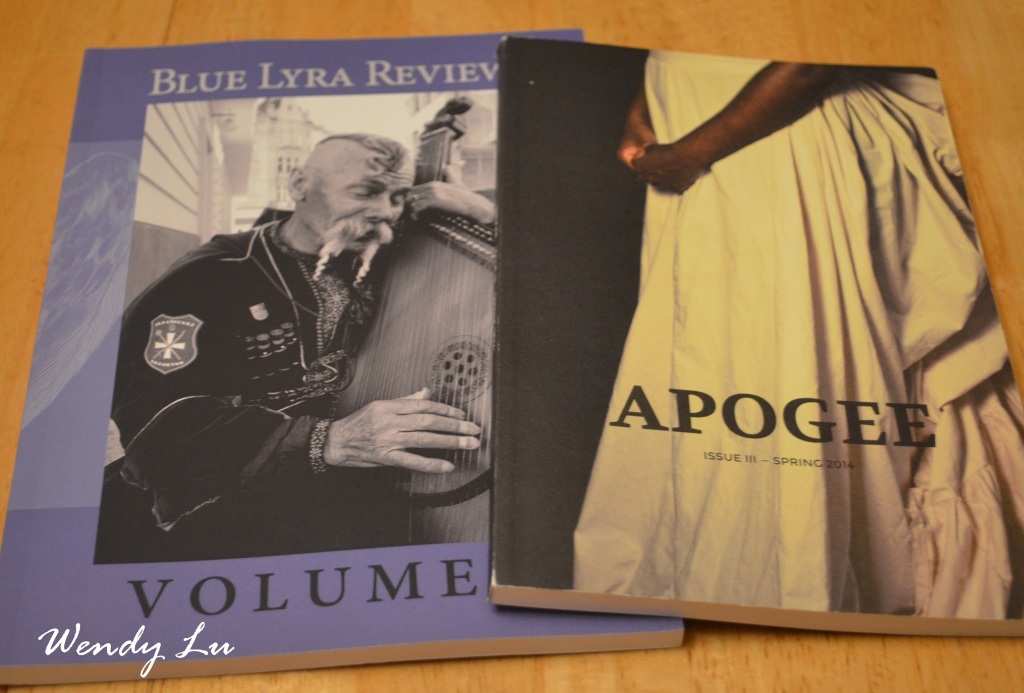 Blue Lyra Review (Vol. 1) – unites writers and artists from diverse backgrounds
Apogee (Issue 3) – publishes art and literature dealing with issues of identity topics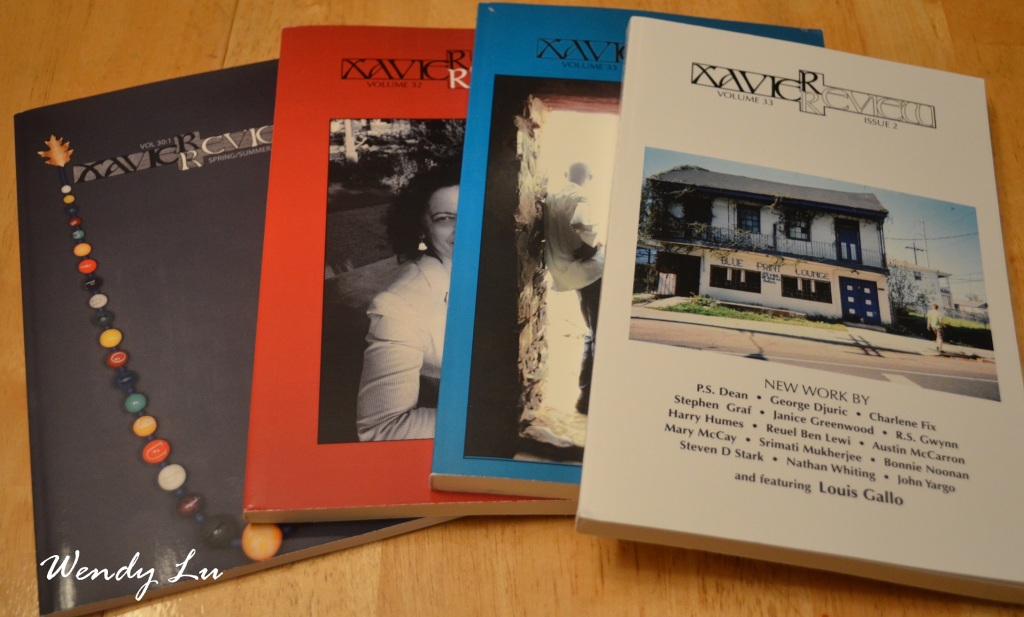 Xavier Review (Vol. 32 & 33, Issues 1 & 2) – the oldest American literary journal based at a  historically black university, Xavier University of Louisiana; special interests: the American South, New Orleans, the Gulf and Caribbean sphere, ethnology, religion, African-American culture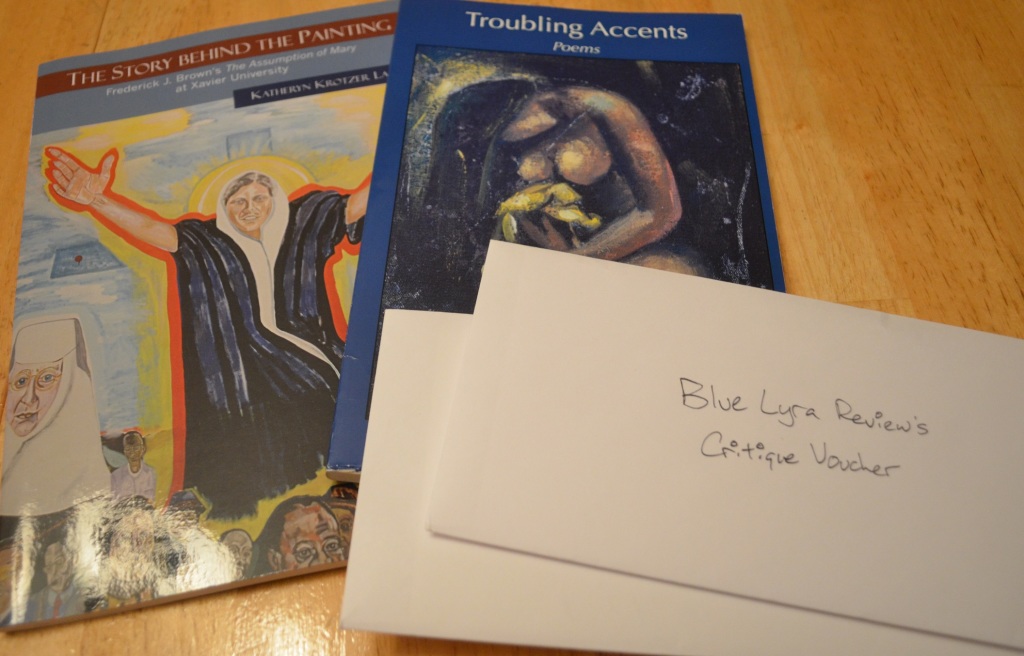 The Story Behind the Painting: Frederick J. Brown's The Assumption of Mary at Xavier University by Katheryn Krotzer Laborde (published by Xavier Review Press)
Troubling Accents by R. Flowers Rivera (published by Xavier Review Press)
Critique Vouchers: Blue Lyra Reviews and Cecile's Writers' Magazine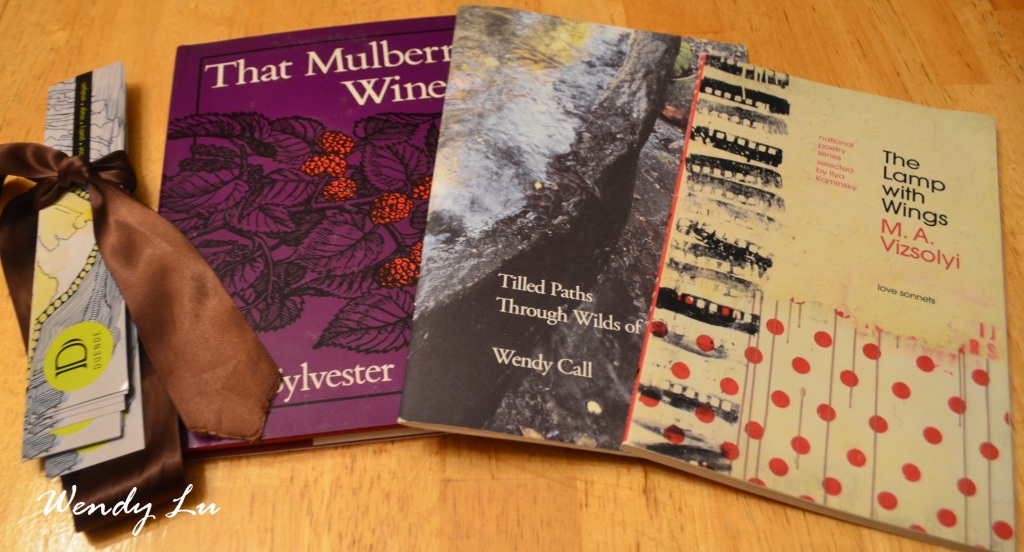 Duende (bookmarks) – online literary journal of the BFA in Writing program at Goddard College; features writers and artists from underrepresented groups in the United States
That Mulberry Wine by Janet Sylvester
Tilled Paths Through Wilds of Thought by Wendy Call
The Lamp with Wings by M.A. Vizsolyi
These are just a few of the literary magazines featured on Writer's Relief as journals that celebrate a diversity of voices. As an avid reader and proponent of literary magazines, I'm subscribed to the mailing lists of Hyphen Magazine and Asian American Literary Review, both of which explore cultural issues of what it means to be Asian-American.
But, as you can tell, diversity doesn't just mean race and ethnicity. If you love to learn about other cultures and lifestyles, I highly recommend subscribing to at least one or two. If you're a writer who identifies with the work in these magazines, definitely submit your writing! You never know what might resonate with the publishers. More importantly, you'll have the chance to share your experiences; perhaps others in similar situations will realize they are not alone.
Big thanks to Writer's Relief for sending me these wonderful prizes, and for hosting such a fantastic contest. As a disabled Asian-American woman in the United States, I believe the ability to be not only tolerant but also respectful and curious of various identities, views and lifestyles is the key to a progressive society. Also, there is no such thing as too many literary magazines; we all need a space to share our personal stories.

Of the literary magazines I mentioned, which sounds the most interesting to you? Do you have any recommendations for literary magazines or books that tackle issues of identity and diversity? 
P.S. I apologize for not posting last week's Chautauqua reflection! On Thursday, I was at a holiday work party all night and didn't get to post what was going to be my mini 2014 holiday giveaway. Unfortunately, with Christmas only a few days away, I don't want to rush you all with a last-minute giveaway. Sorry, dear friends; please forgive me! Instead, I'm going spend these last few weeks planning out next year's editorial calendar and a spring giveaway. Stay tuned!