Question of the Day: What is your favorite type of cake? Describe the perfect slice…include any toppings or fruit or flavors :) I want to hear about the yummiest, sweetest, most divine cakes you can imagine!!!
Yayyy I am officially 19 years old, as of 9:15am this morning! *does happy dance* I'll be pretty busy for the rest of the day but I had to post and share my happiness with you all. I don't quite feel 19 yet but I'm sure it will hit me soon at some point–probably right before I dig into the birthday cake that is anxiously waiting for me in the fridge. *nom, nom*
Speaking of cake, be sure to tell me what is your favorite kind of cake and what your ideal cake would be! Everyone loves a good cake fantasy. :) In my next post I'll share with you photos of my own cake as well as other visuals of my festivities! Also I'd like to take a moment to thank all of my family and friends for always being there for me and for making today so amazing already–and it's not even the afternoon yet!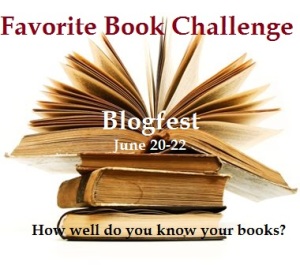 Today is the last day to participate in Teralyn Rose Pilgrim's Favorite Book Challenge Blogfest over at A Writer's Journey (click the previous link to see the other entries)! The idea is to choose my top five favorite books of all time (this is a challenge, indeed), and for each book write two lines on what it's about and why I like it so much. So here goes!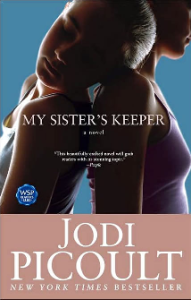 1) My Sister's Keeper by Jodi Picoult—This is a novel about two sisters; one of them has leukemia and the other was conceived by her parents solely for the purpose of saving her sister throughout their lives by constantly donating granulocytes, bone marrow, and other cells that are crucial for survival. Reading this compelling novel made me aware that many families must struggle and go through difficult situations and

I must remember to feel grateful for all the good things in my life.
2) The Kite Runner by Khaled Hosseini–Amir is a Sunni Muslim who is living in Kabul as a child, and befriends Hassan, the son of his dad's Hazara servant. I loved this book because not only did I learn so much about the contemporary history of Afghanistan, but I was also engrossed into a story that is filled with prose that highlights the sins, the tragedies, the beauties and the truths about what natives of certain Middle Eastern countries go through.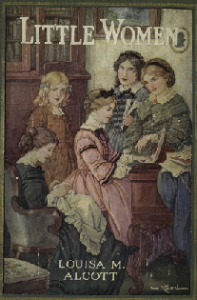 3) Little Women by Louisa May Alcott–Follow along with Jo, Amy, Meg and Beth in this book filled with their stories of growing up in the midst of America's civil war, from small skits to marriages to school troubles to sisterly quarrels. Having a sister of my own, I know how strong the connection between sisters can be and easily relate to all of these March girls in some way or another; plus, Alcott's writing is amazing.
4) Harry Potter and the Prisoner of Azkaban by J.K. Rowling–In this third book in Rowling's epic series of the magical world, Harry Potter and his friends at Hogwarts hear about his godfather, Sirius Black, for the first time and find out if he really is a menace or if there's something else about Harry's tragic past that we have yet to discover. I'm not sure why I like this book the most, but it's probably because we learn more about Harry than just the sad story of his parents' death that we already know of, and Remus Lupin is AWESOME (seriously, I wish I had him for a high school teacher).
5) A Wrinkle In Time by Madeleine L'Engle–Ahh, it is hard to explain this book but I will try my best: a science fantasy novel, A Wrinkle In Time follows the Murray kids as they set out on an adventure to find their father and discover the truth about what happened to him when he went missing during his mission to learn about time travel. This book indirectly shows its readers what it means to be courageous, put your family first, and have hope in the face of dark times.