Question of the Day:
What's your favorite Thanksgiving dish?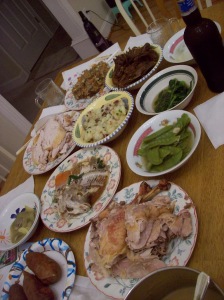 An interesting vertical picture of my tasty Thanksgiving dinner. The biggest platter contains the turkey after my dad cut it. :) Yum!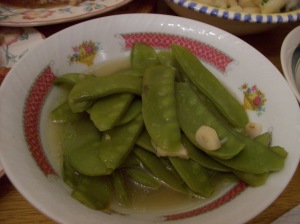 Snow peas cooked to perfection.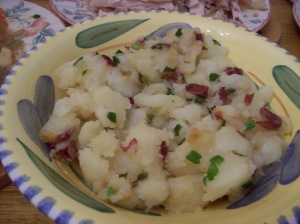 My mom's AMAZING mashed red potatoes with scallion.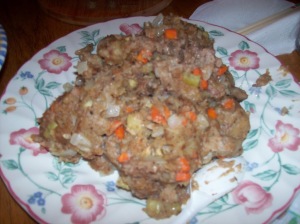 …and, of course, her famous carrot-onion-celery stuffing.
Hope your Thanksgiving was delicious and memorable!!!
3 responses to "My Thanksgiving Feast"