Hope you all are having a wonderful week so far! Today marks the Design a Book Cover Contest, hosted by Teralyn Rose Pilgram over at A Writer's Journey. Check out the other entries below, and vote on your favorites!&
Below, you can see my entry: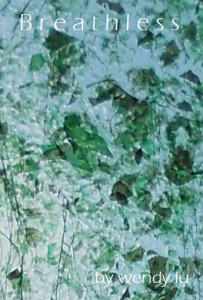 What do you guys think? :) The background of the book cover is part of a photo that I took of a stained glass window in one of the chapels back home. I think there are many different ways you can interpret what you see on cover…whether it's a certain shape created by the different pieces of glass or a deeper, more subtle and emotional abstraction embedded within the image itself.
Breathless is a writing project that I may be working on during National Novel Writing Month, which is honestly the most awesome and craziest writing event you could EVER have the insanity to participate in (if you didn't already dive in last year and figure that out yourself)
I really, really loved working on my entry for the contest solely because it gave me even more inspiration to continue the project (I will stay very ambiguous about "the project" because no writer is supposed to actually talk about what they are working on, right? Therefore, I am going to keep this in "hush-hush mode") and sparked that kind of initial fiery interest and passion I had felt when I first started it.
Creating the book cover also made me realize that I REALLY enjoy the art of making book covers….thinking about what colors and images to use, how to arrange the text, and–most importantly–pondering over what a book cover should (and shouldn't) reveal and depict about the story inside.
I think I found my new procrastination hobby. ;)