Question of the Day: If you could live with only television or only music…which one would you pick? Why?
Day 05: A picture of somewhere you've been to.
I have had the privilege of visiting many beautiful locations during my youth, including Germany, Japan, Spain, the U.K., and of course….
China
. One of my most memorable vacations, however, took place in our very own country, America. During the year of 2007, we went to Waikiki and Big Island in Hawaii. That state is one of the most gorgeous areas I have ever been to in my entire life. There were exotic plants and foods that I had never seen before. Mongooses (I confirmed with Google that
mongooses
is correct, as opposed to
mongeese
) roamed the streets as often as squirrels do in North Carolina. I hope to return there some day.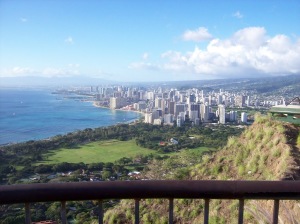 (c) The Red Angel
A couple days ago, I found a wonderful surprise waiting cozily inside my mailbox! It was….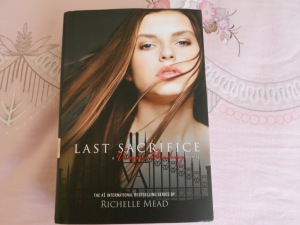 Last Sacrifice
by the amazing Richelle Mead! I received this from Frankie Diane Mallis's
Last Sacrifice Giveaway.
Frankie is a young adult author, belly dancer, teacher and blogger! She always seems to be doing something and is a wonderful inspiration to many people. Be sure to check out her blog.
….Aaaand the book was signed by none other than Richelle Mead herself! :D I remember being soooo excited when it was announced that I was the
winner
, thank you SO much, Frankie! :) As it is spring break for me now, I can't wait to start reading!!
In other blogfest news, Tessa over at
Tessa's Blurb
and Laura B Diamond of
Diamond–Yup, Like the Stone
are hosting "The Nature of Magic Blogfest" together. The idea is to write an entry between 250 and 1000 words showing the nature of magic. This takes place on March 26th, be sure to sign up and participate!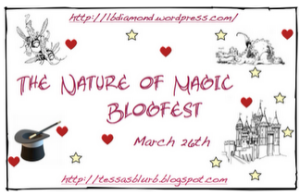 Another awesome blogfest that is taking place in March is "The Broken Hearts Blogfest" at It's in the Book. This is taking place from March 13th-15th and pretty much self-explanatory. Looking forward to reading everyone's entries!
As for me, I am planning to host my own blogfest once I reach 100 followers! :) Let's make it happen by April, shall we??