#DailyWings: "Most of us have fond memories of food from our childhood. Whether it was our mom's homemade lasagna or a memorable chocolate birthday cake, food has a way of transporting us back to the past."
-Homaro Cantu
 Happy Thanksgiving Week! Even though I can hardly believe the holidays are just around the corner, I'm so excited to be sharing this special time with you all – starting with my first edition of The SELF Diet!
Many of you who have been around the blog for a long time know that I'm obsessed with macaroni and cheese, and with great reason. It's the perfect comfort food for rainy days, post-exam blues and lazy Sundays as well as tailgating, office parties and other celebratory functions. More importantly, to take a leaf out of renowned Chef Homaro Cantu's book, macaroni and cheese transports me back to my childhood when I used to eat it every day after school as a snack.
In honor of Thanksgiving, I want to share with you a recipe for macaroni and cheese that I came up with while experimenting with food about a year ago. I call it Gourmet Macaroni with Polska Kielbasa. While classic "mac n' cheese" is delicious on its own, you can do a million fancy things to the basic recipe as well, pairing different ingredients together to create a completely new dish.

The Recipe: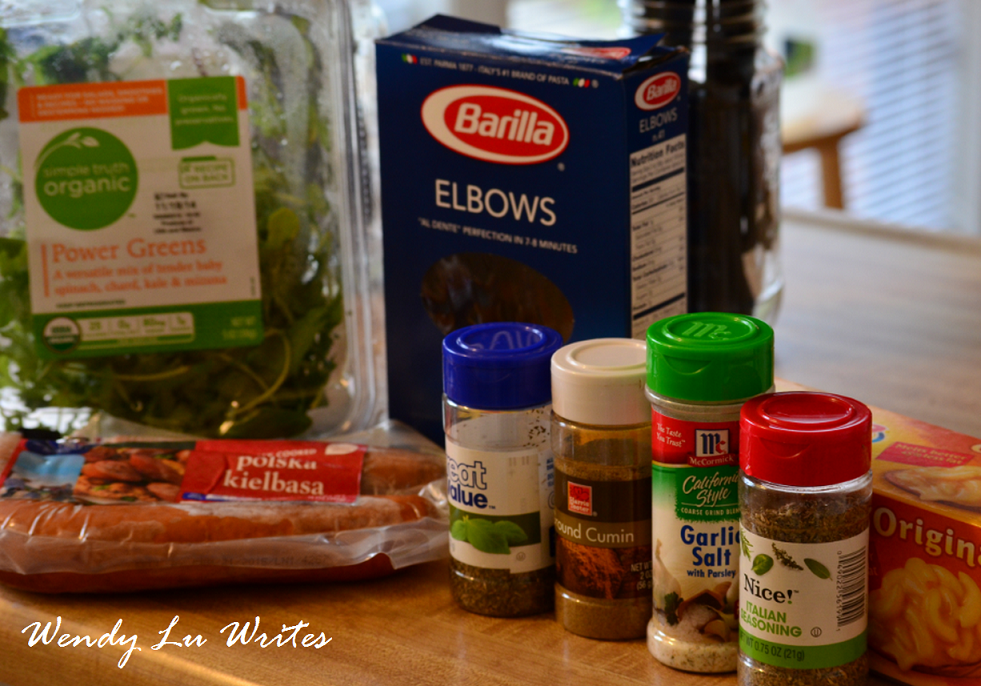 1.5 cups Barilla elbow macaroni
2 oz Velveeta cheese, cut into small blocks (so melt-able!)
2 inches polska kielbasa, sliced and halved
1/2 cup Simple Truth Organic Power Greens (spinach tastes best), rinsed
1 tsp basil
1 tsp ground cumin (if desired)
1 tsp Italian seasoning
Garlic salt to taste (if desired)
1) Boil 2 cups of water in a sauce pan on high heat. Add the elbow macaroni and reduce heat to medium.
2) As the macaroni cooks, melt butter (alternative: olive oil) in a small frying pan over medium heat. Add the polska kielbasa and cook for about 1 min., tossing frequently until the meat starts to get crispy.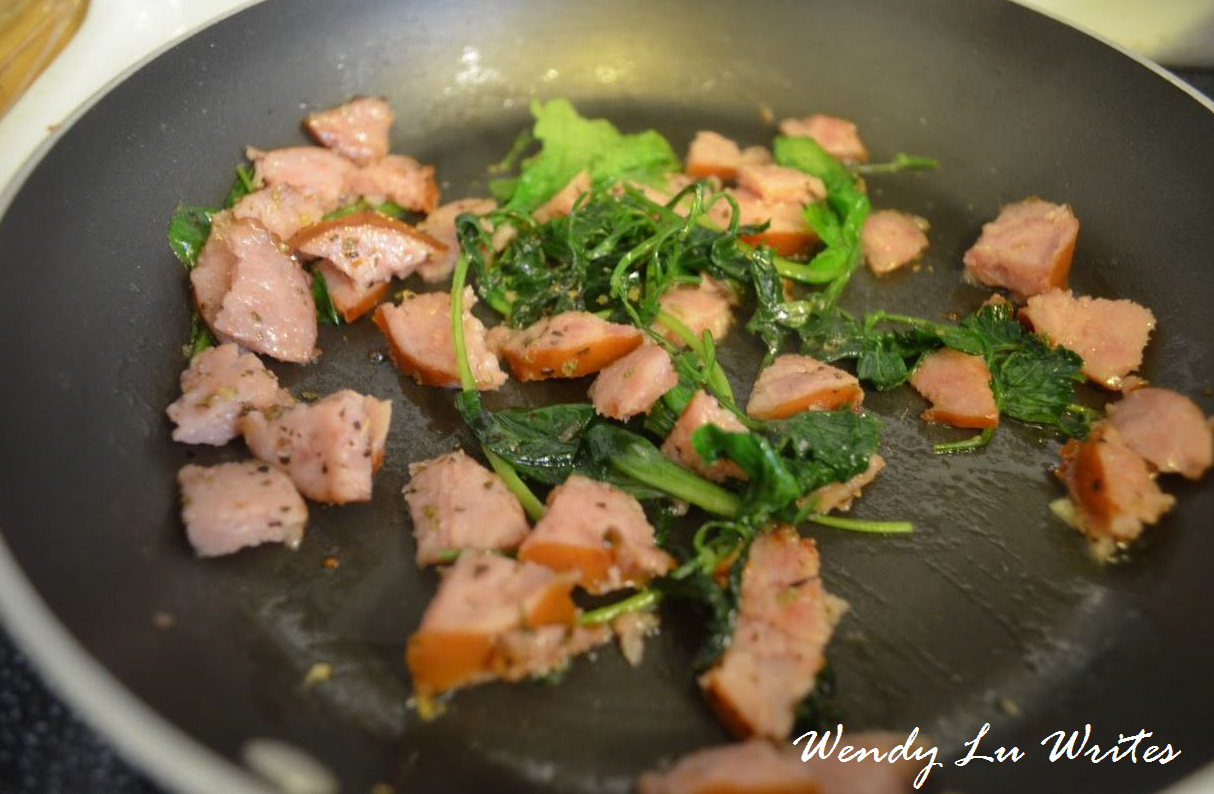 3) Add the power greens and cook for another 1.5 min. until the vegetables are completely wilted. Toss in the basil and Italian seasoning. Set aside the polska kielbasa and greens.
4) Once the macaroni is fully cooked (or, if you prefer, until it's al dente), drain. Immediately add the Velveeta cheese and toss until the cheese is completely melted. You may have to put the pasta over low heat to aid in melting the cheese, but make sure some moisture remains from the drained water so it doesn't burn.
5) Add cumin to the macaroni and cheese if desired. It sounds strange, but my partner Andrew did this a few weeks ago when we were cooking together and, surprisingly, the cumin added a whole new dimension to my macaroni! Try it if you're feeling adventurous.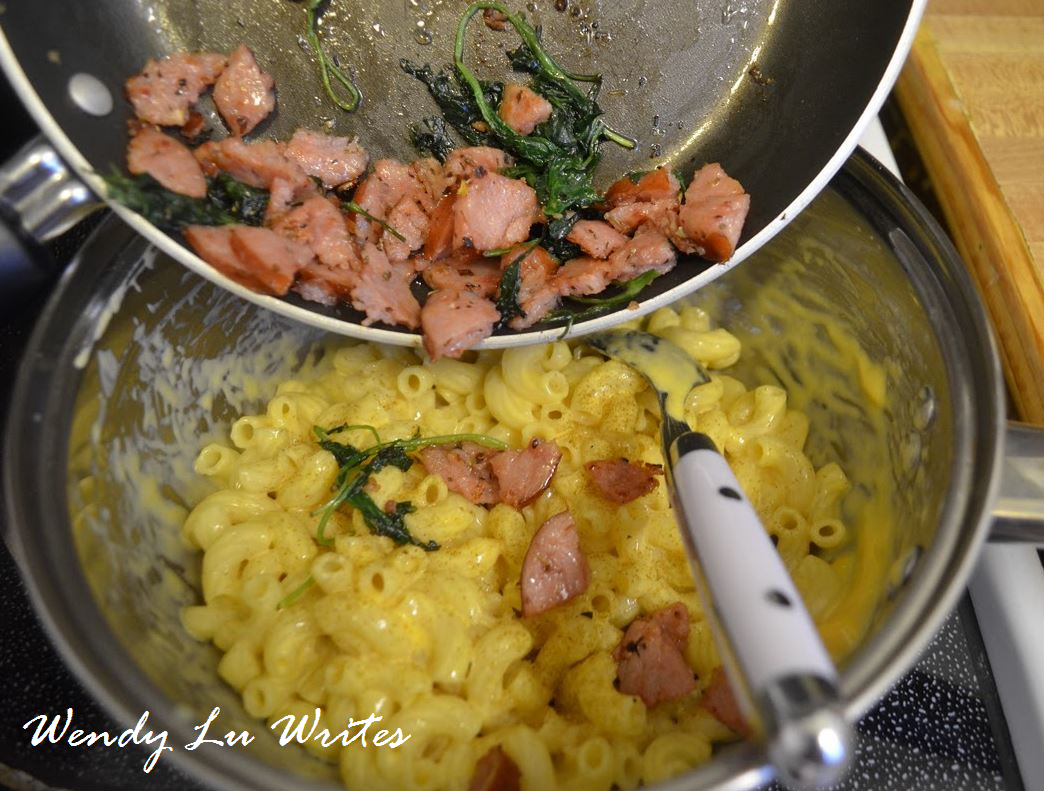 6) Add polska kielbasa and greens to the macaroni and cheese. Toss until they're evenly mixed together. Sprinkle with garlic salt if desired. Serve and enjoy!
Estimated Calories: 500
Estimated Time: 15-20 minutes
Serves: 1 (portions for ingredients may vary depending on how hungry you are, how much you love cheese, etc.)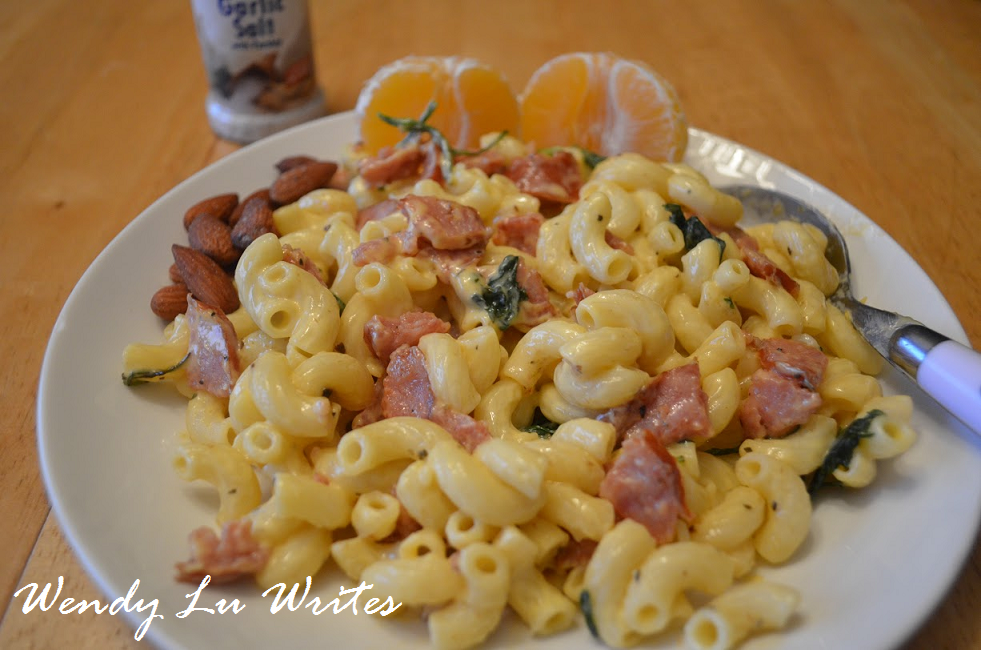 Feeling Creative?
If you're vegetarian or love a burst of flavor: Nix the kielbasa and/or add sliced caramelized red onion for an extra zing!
Not enough for you? For a more complete meal, peel a clementine and serve with the macaroni dish, along with 10 almonds.
If you don't like polska kielbasa: Substitute bacon bits instead.

What is one family holiday tradition you'd like to spice up this year?