#DailyWings: "It's a most distressing affliction to have a sentimental heart and a skeptical mind." -Naguib Mahfouz
Last night on my Facebook page, I mentioned that I haven't been feeling very well and that this week's Writing Remarks post would go up today. I was hoping to post my book review on "Writing Down the Bones" by Natalie Goldberg, but book reviews take a lot of mental capacity that I just don't have the energy for right now and, honestly, I didn't want to post a half-baked review for you all.
Instead, I decided to stick with my regular posting schedule and write my very first Monthly Favorites post. I am incredibly excited about this because I absolutely love watching Monthly favorites videos on YouTube and reading them on blogs. It's such a great way to round up whatever month is ending and, more importantly, remind yourself of all the wonderful things that make you happy.
Without further ado, here are my November favorites:
1) Skone Cosmetics Tattooed Waterproof Eyeliner, $15 — Before receiving this product in my October Ipsy Glam Bag (my first one!), I'd never tried to put eyeliner on before in my life, let alone a cat eye look. I just wasn't brave enough. (Plus, my experience with makeup was basically nonexistent, hence my subscription to Ipsy). But I fell in love with this eyeliner the first time I used it, and I've worn many a cat eye since then for dates and other special occasions.

2) YouTuber: KathleenLights — I used to hate makeup: both the concept of "covering up" your natural beauty and the actual process of putting products all over your face. So what changed? I started watching YouTube vloggers like grav3yardgirl, JAMbeauty89 and KathleenLights. They're not just beauty gurus, but they also come across as being incredibly honest, down-to-earth and unique in personality and taste. They've taught me to be more confident in myself and to use makeup and skincare products in a way that protects and enhances what I love about my body, not cover up "flaws."
I only recently discovered KathleenLights about a month ago, and I absolutely love her videos. She's closer to my age than a lot of other vloggers I watch, and she doesn't make beauty products seem intimidating at all, at least to a beginner like me. In addition to makeup, Kathleen has also talked about fashion, married life and even her struggles with anxiety.
Here is one of her more recent videos where she talks about her favorite drugstore makeup items:
3) A.C. Moore Jewelry Organizer — I've been dying to find a way to organize my jewelry for the longest time. Who likes to have their necklaces tangled up and their earrings missing? A few weeks ago, I finally found the perfect metal jewelry rack at A.C. Moore! (I wasn't able to find the rack on their website, unfortunately, so here's a very similar jewelry organizer. The rack I bought was about $7.)
When you hold the jewelry rack in your hands, you can tell that it's sturdy and of high quality (no metal rusting so far). The only bloop I noticed was that there's not an even number of earring holes on each row! But then I thought, maybe the manufacturer intentionally added extra holes for lone earrings that are missing their partners – very clever and useful, especially if you have a lot of those!
Now, instead of having it all piled up in my drawer, this is how I store my jewelry:
4) Maybelline's Color Sensational Lipcolor in "Plum Perfect" — Since my face looks incredibly young, it's difficult for me to find a nice-looking lipstick that doesn't make me look even younger or, worse, clown-ish. No bright reds or any shade on the pink spectrum. Recently, however, I discovered Maybelline's Color Sensational Lipcolor in the shade plum perfect, and it's beautiful.
5) "Writing Down the Bones" by Natalie Goldberg — I won't say much about this book, since I will write my book review sooner rather than later. But "Writing Down the Bones" is a must-read for beginning writers and raconteurs alike. This isn't a book about grammar, style or anything you'd learn in Language Arts or even AP English. Natalie Goldberg teaches you how to be confident with your words, to be more open-minded and to accept your "mistakes."
I won't say this is the best book on writing I've read, but it's certainly different and I'm incredibly glad I have it. Whenever I feel trapped in a cage of guilt from not writing for so long or feel like writer's block is taking over my creativity, I open this book.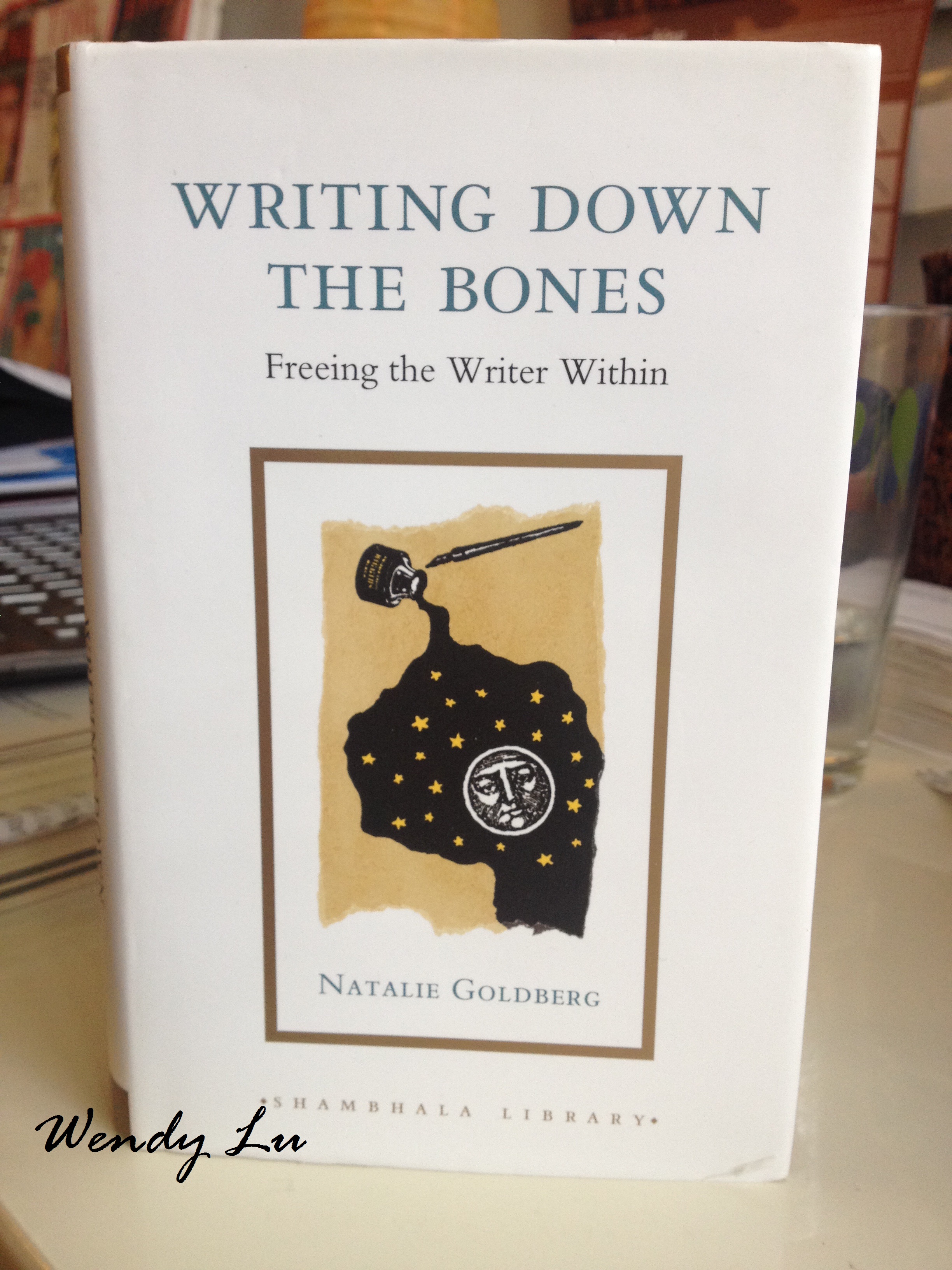 6) Two songs: "Let Her Go" by Passenger and "Best Day of Your Life" by American Authors
One of these songs is plaintive and nostalgic, while the other one will make you want to jump high enough to reach the sky. Listen and let me know what you think:
7) Ipsy's October Makeup Bag — I mentioned Ipsy earlier when I talked about the eyeliner, but I didn't really say what it is. Ipsy is a $10 monthly beauty subscription box that delivers four to five deluxe beauty samples every month, along with a cute makeup bag.
Monthly subscription boxes have become super popular over the past few years. There's Birchbox, Boxycharm and Julep, which are all makeup-related. Graze delivers wholesome snacks, while The Cozy Mug is for coffee and tea lovers. I chose Ipsy because of the affordable price, the bag that's included and the sample sizes. Although some people think the makeup samples are way too small and ephemeral, they're perfect for me since I'm a beginner who wants to try out different makeup products and brands.
October was my first month with Ipsy, and luckily, I hit jackpot with every product I got in the mail. The item besides the eyeliner that I've remained most obsessed with has been the makeup bag itself. It's big enough to hold all of your makeup essentials, and fits perfectly in most handbags. Check it out:
8) Photographer: Anisha Padma — There are a lot of talented photographers out there, but there is one in particular whom deserves a shout-out this month My good friend Anisha Padma is a magical portrait picture-taker who takes amazing candid shots of people. A few weeks ago, Anisha did a fall photo shoot of me and my partner, Andrew. We'd never done a photo shoot like that before, but Anisha made sure we had fun and felt comfortable being ourselves.
Check out her portfolio here! And here's a peek at one of the photos she took of me and Andrew: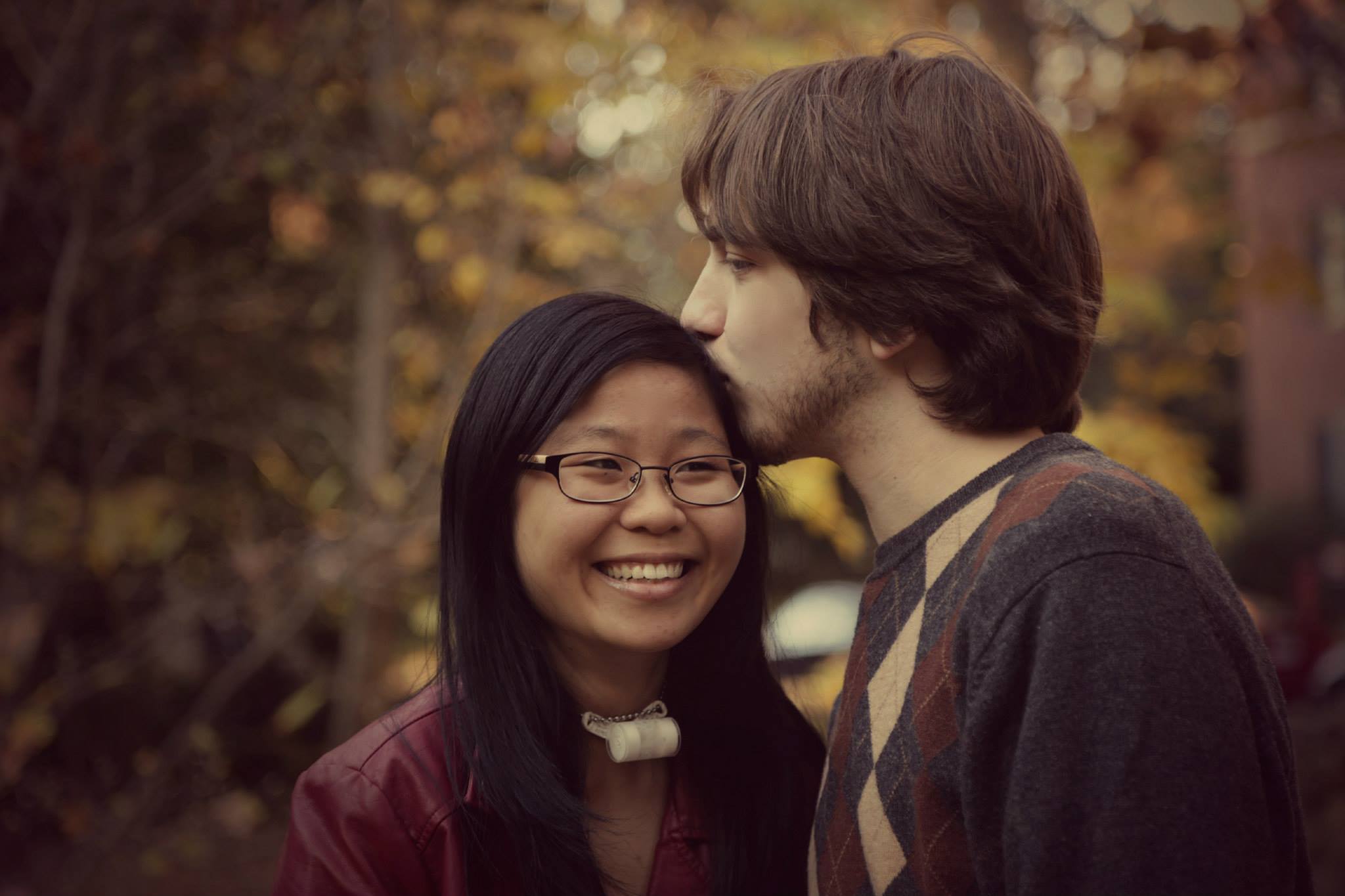 I hope you enjoyed my first Monthly Favorites post! Comment down below and let me know what you think! Hopefully there will be a Chautauqua post up on Thursday, depending on how my doctor's appointment goes tomorrow and how I feel later on this week.
Off to take a much-needed nap now.