Question of the Day: How will you be spending Christmas Day?
Well, the clock just struck 12am. Eh, I should be asleep right now but I just thought I'd wish my favorite online folks a happy Christmas and merry holiday! Whoops, got that mixed up…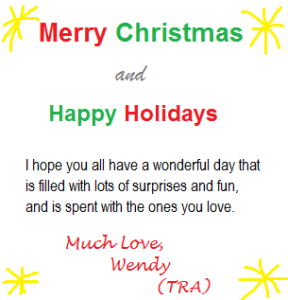 I'd like to share with you a video that someone really close emailed to me. It meant a lot.
This song is by Darren Criss. You may know him from A Very Potter Musical, or perhaps you recognize Darren as the new stud Blaine on Glee. Either way, he is extremely awesome and truly talented. :)
For some, Christmas is about the birth of Jesus. For others, it's about the lovely gifts you receive and return. For me, it's about all that and more: Christmas is about spending time with the people who matter most and will always be there for you.